Regie & Host
JACKY SUROWITZ
Camera
PATRICK ZADROBILEK & WERNER VON WOLFPASSING
Schnitt
PATRICK ZADROBILEK

TV-Sendung WIENER KULT
Produziert von NTown Productions & Wolfpassing.tv für Okto über Melinda's neues Musikvideo Do You Really Wanna Dance und Harri's Theaterstück Die Begegnung
Die Sendung wurde im Cafe Korb im Ersten Bezirk gedreht und von Jacky Surowitz moderiert.
Melinda und Harri erzählten über ihre Musik und was sie inspiriert. Das Musik Video zum neuen Song von Melinda wurde vorgestellt und Harri sprach über das Theaterstück Die Begegnung welches er schrieb und Jacky Surowitz inszinierte.
Die technischen Details: Für das shooting des Interviews benuzten wir eine Canon XF100 für die Totalen und eine Canon EOS-7D mit Canon 50mm f1.4 für die Close-Ups, Licht verwendeten wir das vorhandene des Raumes. Micro hatten wir ein Rode NTG-2 und einen Zoom-H2 Audio-Recorder.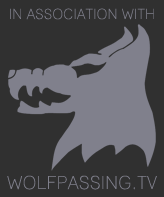 MELINDA STOIKA
via Facebook
HARRI STOJKA
www.harristojka.com
JACKY SUROWITZ
jackysurowitz.jimdo.com

---
APPRECIATION CONTRIBUTION
If you liked the article, please contribute. It helps keep running the site.