Building the Workstation
Be sure to watch the Timelapse at the end!
NTown's Workstation for Video & Sound Editing
This is NTown's editing workstation as of May 2011, meanwhile some hardware has changed since then. This site will be updated when hardware changes to this system occur. See below for optimized Application and Windows settings!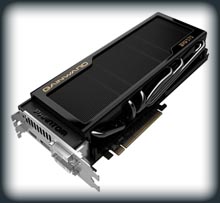 NVidia Gainward GTX 570 Phantom
1280MB GDDR5 Memory, GPU:750MHz/Mem:975MHz, 2x DVI, HDMI & DisplayPort out, 320bit Memory Interface, 480 Stream Processors
Most essential component is the Graphics adapter. Premiere Pro CS5's Mercury Playback Engine supports (at the moment) only NVidia Graphics with its CUDA Stream Processors for Hardware supported Video acceleration!
There are some modifications to do for PremierePro CS5 that this card can be used properly. Detailed info coming soon – meanwhile you can get it from here: Studio1Productions
UPDATE 2015: Swaped the GFX Card to a Gigabyte NVIDIA GTX 780 Ti with 3GB VRAM which provides futureproof processing speed even for 4K.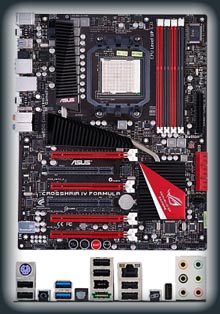 ASUS Crosshair IV Formula, 890FX (dual PC3-10667U DDR3)
AMD 890FX/SB850 – Memory Slots: 4x DDR3 – Expansion Slots: 1x PCIe 2.0 x16, 2x PCIe 2.0 x16 (x8), 1x PCIe 2.0 x 16 (x4), 2x PCI – Ext.Conn.: 2x USB 3.0, 7x USB 2.0, 1x FireWire, 1x Gb LAN, 1x eSATA, 7.1 Audio (VT2020), 1x PS/2 for Keyboard, internal: 5x USB 2.0, 1x FireWire, 6x SATA 6Gb/s RAID 0/1/5/10 (SB850), 1x CPU-Fan PWM, 5x Fan PWM – All solid capacitors, ATI CrossFireX (x16/x8/x8, x16/x16)
Great mainboard for a high-performance system nevertheless it is one of the most energy-efficient board of it's class!
Most important feature ist that it can hold up to 16GByte Memory (32GB after BIOS update).
UPDATE 2016: Bios firmware updated to beta version v3029, which makes it compatible up to the AMD FX-8370 8-core cpu.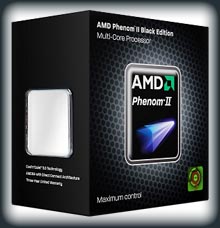 AMD Phenom II X6 1100T Black Edition, 6x 3.30GHz
Six-Core "Thuban" – TDP: 125W – 45nm – L2-Cache: 6x 512kB – L3-Cache: 6MB shared – Hypertransport: 4.0GT/s – Memory Controller: Dual Channel PC3-10667U (DDR3-1333), Dual Channel PC2-8500U (DDR2-1066) – Stepping: E0 – MMX, SSE, SSE2, SSE3, SSE4a, Enhanced 3DNow!, NX bit, AMD64, Cool'n'Quiet, AMD-V, Turbo Core (3.70GHz) – Free Multiplicator
High performance for Rendering-Tasks of any kind.
UPDATE 2016: exchanged for a AMD FX-8370 8-core cpu with 8x 4GHz and 4.3GHz Turbo (possible on Asus Crosshair IV Formula mainboard with bios update v3029). This update made it possible to edit 4K footage in realtime (except Red footage, but the RedCode codec can be very nicely playback-scaled in Premiere Pro.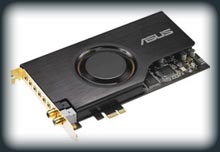 ASUS Xonar D2X, PCIe x1
24bit/192kHz ADC/DAC – 2x Mic/Line In (3.5mm) – 4x Line Out (3.5mm) – S/PDIF I/O (RCA) – MIDI I/O – Dolby HomeTheater, DTS Connect
Sound Card for excellent sound creation and editing with low latency ASIO driver support.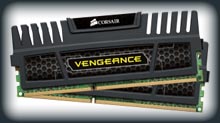 Corsair Vengeance black DIMM Kit 8GB PC3-12800U CL9-9-9-24 (DDR3-1600)
2x 4GB Module – 1.50V
16 GByte Memory. Applications like Premiere or Photoshop or Speedgrade benefit from large memory.
UPDATE: Swapped the RAM to 4×8 GB modules for 32GB RAM, which improoves editing multilayer HD material a lot and especially when grading in Speedgrade, as frames are buffered in RAM.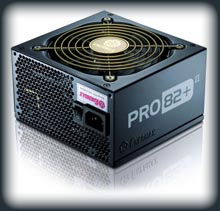 Enermax PRO82+ II 625W ATX 2.3
120mm Fan – aktiv PFC – Connectors: 1x 24-pin, 1x 4/8-pin ATX12V, 4x 6/8-pin PCIe, 7x SATA, 6x IDE, 1x Floppy – +3.3V: 24A – +5V: 24A – +12V1: 25A – +12V2: 25A – +12V3: 25A – -12V: 0.6A – +5V SB: 3.0A – apx. Eff.: 84%, 80 PLUS Bronze zertification – 3 year waranty – size:150x85x140mm
Very powerfull, stable and energy-efficient Power-Horse providing enough power for all components used in the Workstation!

Crucial RealSSD C300 128GB, 2.5″, SATA 6Gb/s
read: 355MB/s (SATA 6Gb/s) – write: 140MB/s – Random 4K lesen: 60000IOPS – Random 4K write: 30000IOPS – SATA 6Gb/s – Power Consumtion: 3.1W (load), 0.092W (idle) – NAND-Typ: MLC (34nm) – MTBF: 1.2 Mio.h – Controller: Marvell 88SS9174 – 3 year warranty
For fast system and application loading.
UPDATE: Swapped to a SanDisk Extreme PRO 240GB, SATA 6Gb/s, which can write up to 520MB/s and read up to 550MB/s which is significantly faster than the previous one. The Sandisk has a 10 year waranty, which states that this SSD should be living long.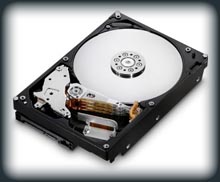 Hitachi Deskstar 7K1000.C 1000GB
SATA II – 7200rpm – 32MB Cache – 3 year warranty
Two disks connected as RAID-0 for more speed serving as main disks for video & fx work.
UPDATE: Swapped the Hitachi's to two WD Red 3TB drives which are much faster, gives me more capacity for projects and are very reliable because the Red's are rated for 24/7 usage.

RaidSonic Icy Box IB-168SK-B SATA Trayless Rack
3.5″, SATA II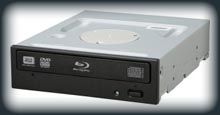 Pioneer BDR-205, SATA
12x/2x/12x BD-R/BD-RE/BD-ROM – 12x/2x BD-R/BD-RE DL – 16x/8x/16x/6x/5x/16x DVD+R/DVD+RW/DVD-R/DVD-RW/DVD-RAM/DVD-ROM – 8x/8x DVD+R/DVD-R DL – 40x/24x/40x CD-R/CD-RW/CD-ROM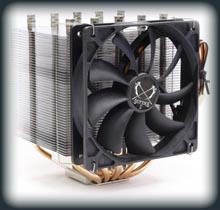 Scythe Mugen 2 Rev.B
Socket 478/775/1155/1156/1366/754/939/940/AM2/AM2+/AM3

Enermax Twister Cluster
120x120x25mm, 500-1200rpm, 45.04-90.08m³/h, 8-14dB(A)
Very quiet case fan with PWM mainboard connector and thermal sensor for automatic air-flow control!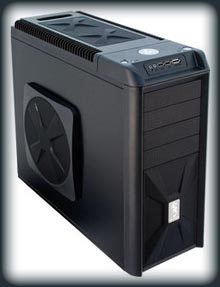 Chieftec Dragon CH-07B-B
Size: 205x490x540mm – external: 3x 5.25″, 1x 3.5″ (in 5.25″ slot) – internal: 6x 3.5″ – Fan (front): 1x 120mm (blue lit) – Fan (top): 2x 120mm (blue lit) – Fan (back): 1x 120mm (optional) – Fan (side): 1x 220mm (blue lit) – Front I/O: 2x USB 2.0, 1x eSATA, 1x Headphone, 11kg
Very good case from Chieftec with great installation and maintanace features.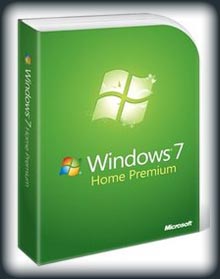 Windows 7 Home Premium 64bit
Very universal and reliable Operating System for every kind of creative work.
UPDATE: switched to Windows 7 Ultimete 64-bit to unleash unlimited pure power ;-).
With a few system tweaks windows 7 can unleash even more power for the demanding film-maker tasks.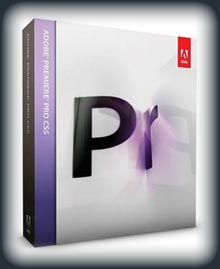 Adobe Premiere CS5 64bit
Video Editing Software with native AVCHD editing, hardware accelerated with NVidia Graphics board.
UPDATE: Premiere Pro CC is used now and is regularly updated to get newest features and optimizations for Premiere, Speedgrade, AfterEffects, Audition and Photoshop.
Windows Registry Optimizations
This settings are reccomended for systems with minimum 2GB of system memory!
DisablePagingExecutive turns off paging for system dlls and exes, leaving them only in physical memory for faster access.
LargeSystemCache enables for the system to use much more memory for disk-access, increasing file transfer speed significantly!
Windows Registry Editor Version 5.00

[

HKEY_LOCAL_MACHINE

\SYSTEM\CurrentControlSet\Control\Session

Manager\Memory

Management]

"DisablePagingExecutive"

=

dword

:

00000001

"LargeSystemCache"

=

dword

:

00000001
Set SystemPageFile sizes to equal fixed sizes for e.g. Start-Size:4096, Maximum-Size:4096
You can increase swap-space even more if you set additional swap space to a different disk. Windows will choose the faster disks first until their swap-space is full and then switching to the other disks.

Last Update: March 2016 (CPU)
For more insights on NTown Productions work take a look at the BLOG