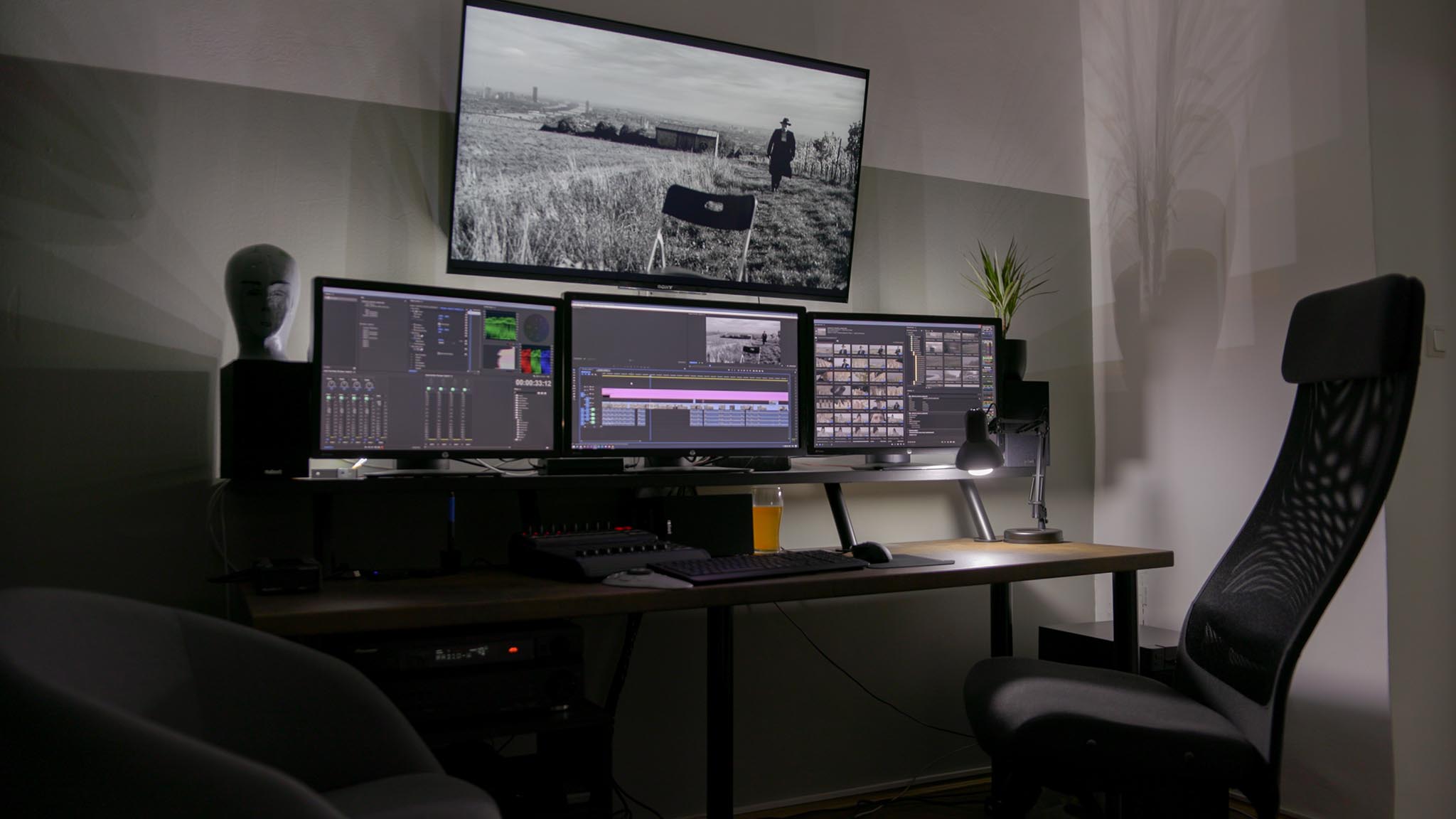 NTown Productions 4K Editing Suite based in Vienna Austria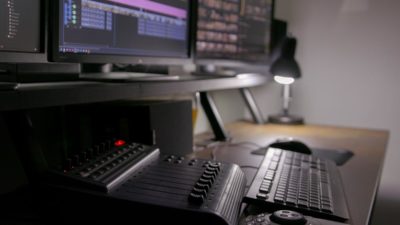 NTown Post-Productions facility in Vienna, Austria features a state-of-the-art Adobe Premiere CC editing suite with a custom built Win 10 based editing workstation with a full-production non-proxy 10-bit workflow with fast proxy fallback if necessary.
High Performace Editing Workstation
For the tech-heads: We use an ASUS based workstation with an Intel i7-E5930K 6-core CPU which we optimized for optimal performance even when working with 4K or 6K Red clips or 4K Canon XF-AVC material.
The workstation features a high performance NVidia M4000 GPU with 8GB VRAM and 10-bit color out to the HP Dreamcolor monitors, which are calibrated for color accuracy. The big 42″ 4K HDR Sony preview screen delivers even 12-bit color and combines booth the look of a consumer device and – because it's calibrated – a decent preview for clients, film artists and technology buffs. Carefully tuned Nubert speakers ensures a joyfull listening experience in the highly technical editing room that screams for creativity in all possible fields.
We edit many tapeless formats, with additional tape formats on demand. Our clients project workflow features automated backups and redundency to provide maximum safety for the precious resources.
Our goal is high quality and maximum creativity through high-end technology for client satisfaction.
Feel free to contact us for project enquiries.