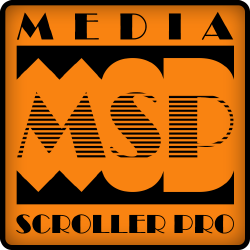 MediaScrollerPro – Teleprompter Software is a powerfull yet easy to use software to improove your teleprompter hardware experience.
MediaScrollerPro was created for professional use in studio or mobile setups for quick and easy Teleprompter operation. The software provides convenient and flexible controls for the text-scrolling on an external display on a Teleprompter hardware-rig which is ideally connected on a laptop's HDMI port.
MediaScrollerPro
Convienient and easy to use interface with fast interaction and versatile functionality.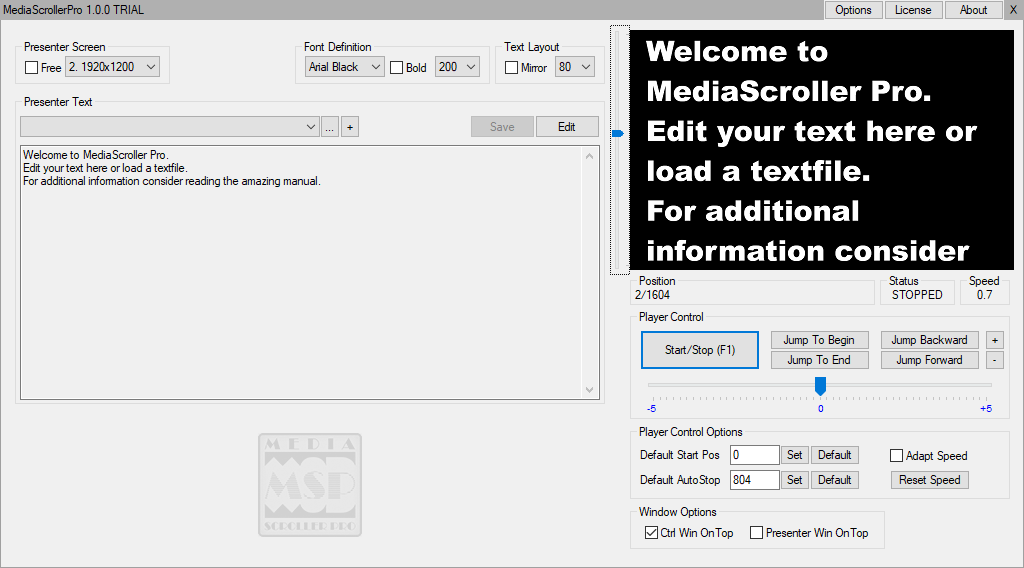 The straight forward controls gives the Teleprompter operator the full control over the scrolling text for the reader.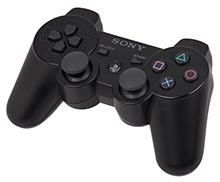 Because of the fact that the most important control for a telepromter is scrolling speed, MediaScrollerPro uses the concept of the Accelerator Slider when using the mouse as controller.
NEW: Joypad Controller Support. MediaScrollerPro can be controlled via a basic Joypad Controller (like a Sony PS4 Controller, or similar) to smoothly accelerate or decrease the scolling speed or quickly jump the text up or down, stop, play or rewind the text.
Instead of one fixed scrolling speed, this method allows the operator to finetune the movement of the text in realtime and adapt the speakers talking speed to the speed of the scrolling text. Above all, the speaker will love you for this flexibility of control, loosening up any tension in her or his speaking voice.
MAIN FEATURES
► Flicker Free and Ultra Smooth Text Scrolling
► Realtime Text Movement Control
► Simple and usefull Interface
► Specialized for Dual Monitor Setups with Scroll-Text Preview Window
► Dual Monitor Mirror Mode
► Import Textfiles or from Clipboard
FULL FEATURE LIST
► Presenter screen can be freely moved or setup as fullscreen to connected displays.
► Variable Font Sizes & Font Types
► Mirror Text Function for 45 degree camera mirror setup for Teleprompter setups
► Variable Text Side Margins
► Text Editor with full UTF-8 Character Support
► Extra Control UI Window for Presenter Text Control
► Realtime Controls: Start/Stop, Jump to Begin, Jump To End, Jump Forward, Jump Backward, Speed +/-
► Realtime Scroll-Speed-Accelerator to smoothly increase or decrease reading speed
► Function to Adapt Speed to Scroll-Speed-Accelerator
► Status Controls of Scroll-Speed, Text-Position and Playback
► Presenter Preview Scroll-Bar to quickly scroll through text
► Set Alternative Default Start & End Positions for Scroll Text
► Control Window and Presenter Window can be set as 'top-most' windows to prevent disturbance of other apps
► Simply Drag & Drop Text Files (.txt) into Control Window to Add Text Files
► Custom Logo for Control Window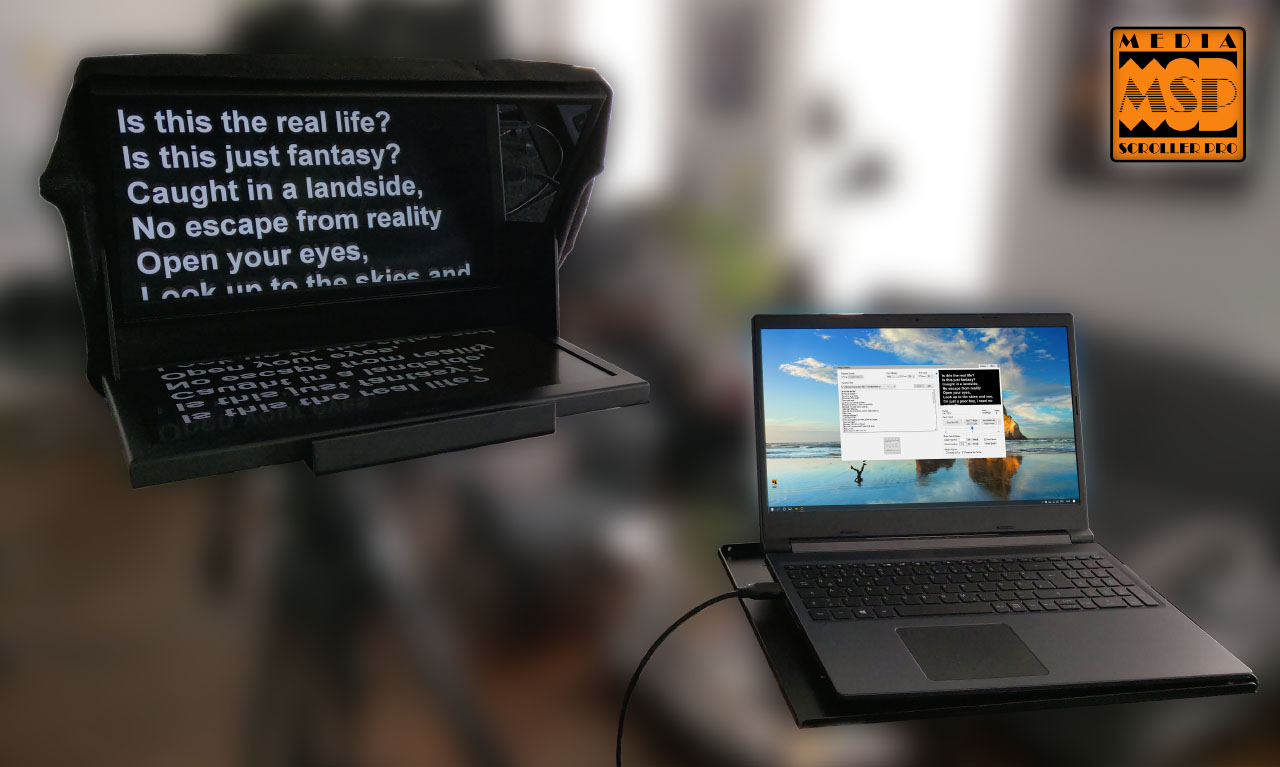 MediaScrollerPro can be used for virtually every teleprompter system that is hooked up to a Windows computer. The best way is to use a teleprompter rig with an HDMI input on the display and a Laptop with an HDMI output.
Enable Desktop Expansion (Win+P) on your computer, then start MediaScrollerPro and choose the external display in the Presenter View.
INFO: To use the software you need a teleprompter rig. For example something like the Prompter Pad. Instead of using a Tablet, just use a mobile display like the Johnwill 13.2″ or the Wimaxit 13.3″. Just hook up the display to the laptop's HDMI port, set it to Desktop-Expand Mode (Win+P) and you're good to go.
Another option is to use MediaScrollerPro as alternative software for your existing teleprompter hardware. Just hook up the system as normal and switch to external screen to the screen of the teleprompter rig. Try with the free Trial Version or MediaScrollerPro
Missing some features or found a bug? Leave us a note!

Visit our WebShop
---
---
Don't forget to check our Newsletter for special discounts.
TRY BEFORE BUY – Download MediaScrollerPro 30-day Trial Version
Installation & Usage
Extract the ZIP file to a temporary place
Start the istaller and follow instructions
Start MediaScrollerPro from Desktop Icon or StartMenu
The PDF User Manual can be found in the StartMenu entry for MediaScrollerPro
INFO: Please note that some Antivirus programs have a false positive on this software application. Please use a common Antivirus software like AdAware, Avast, BiDefender or Kaspersky to be sure!
System Requirements
WinXP or higher (Win7, Win10) x86 (32bit) / x64 (64bit)
minimum 512MB free RAM
minimum 512MB free SSD or HDD space
minumum resolution 1280×1024
MacOS version info: can be run on any Intel-based Mac via WineBottler!

Please report bugs and ideas for features to support@ntown.at.

Upcoming Features
Future version will have hardware controll support, more text layout features, Live Overlays and many more. Stay tuned and try our Free Trial Version above!