Camera Crop Factor Calculation the Easy Way
If you having a hard time finding out what are the differences between certain sensor sizes, the Sensor Crop Factor Calculation Sheet should help you with that.
There are of course many more cameras out there but I tried to group them together with their sensor sizes because many cameras share same sensor size.
Click the preview image below to view the actual sheet on Google Drive.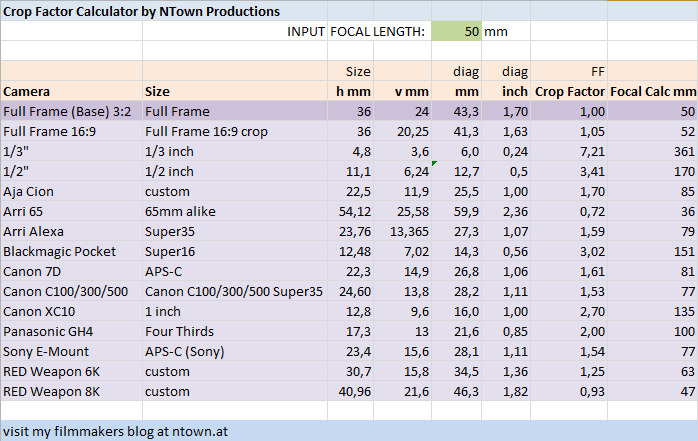 Feel free to download the sheet. I've made it public on my Google Drive.
Update: I've changed the base sensor size to reflect full-frame 4:3 and the 16:9 crop variant of full-frame because there is a difference in the diagonal size and therefore also slight different crop factor.