How good (or bad) is the Canon XC10 with high ISO?
INFO: since the latest Firmware Update, the softening problem after ISO 4000 is fixed. It no stays sharp until ISO is maxed out!
While the Canon XC10 is no real lowlight king, it does a nice job with darker scenes alltough with a big caveat.
If you want to know more about the Canon XC10, read my
in-depth-review
.
Below is the ISO-test in UHD 4K.
As you see, the automatic noise reduction kicks in at certain ISO levels. It seems that there are visible differences at certain ISO levels.
Visible thresholds with increased softness are at ISO 1600, 2500, 5000 (very soft), 6400 (even softer) and after ISO 8000 it is not getting worst, but it's already a heavy reduction in resolution.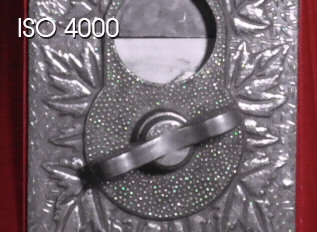 We hope there will be a firmware update from Canon which addresses the automatic noise reduction and make it user switchable.
Below is the same test in HD 1080p.
The noise reduction is worst when using HD. As a general rule we can say that ISO 4000 is the highest usable ISO on the otherwise very nice Canon XC10.
Read my
Tips & Trick for the Canon X10
.
Below is a compilation of shots I did with the camera in 4K.