Best Canon XC10 Tips & Tricks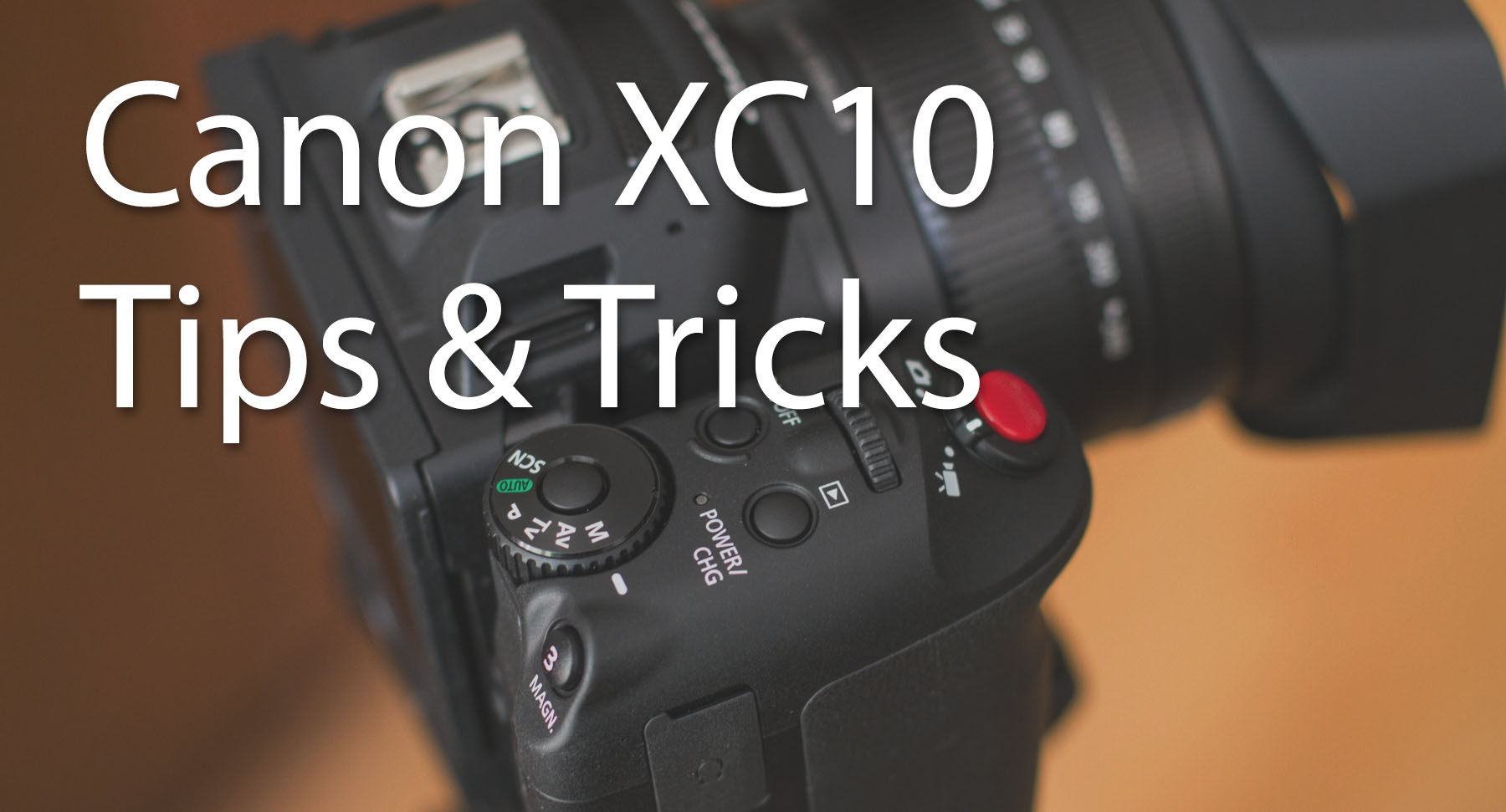 Set the aperture to 5.6 or above and the aperture won't change when zooming in and out!
Parfocal Lens: Zoom-in, focus on subject, zoom out.
Set the programm wheel to M for manual settings for aperture, shutter and ISO.
Custum Button Layout 1: Peeking, 2: ND Filter, 3: Push Autofocus
Set the handgrip wheel wheel to ISO for quick exposure adjustments instead of aperture
Quick Menu most important functions order: Iris, Shutter, Zebra, White Balance, ISO
Set Picture Looks to settings below.
Use cheaper CFast 1.0 cards from Atomos when recording 4K, no need for the much more expensive CFast 2.0 cards!
If the CFast 1.0 card is not working, try to low-level format it, then it should work.
If the CFast 1.0 Cards still not working for you, good news is price for CF2.0 card are going down (see below)
Enabling Face detection also enables touch to focus function which not only tracks faces, but also objects!
Recording 4K with 305mbit gives you superiour quality and less artifacts in fine detail than 205mbit
The XC10 can record 100fps (PAL) and 120fps (NTSC) as 720p in HD mode via Slow & Fast Motion Menu (1/4 speed)
You can record great and easy Timelapse via the Slow & Fast Motion Menu (x2, x4, x10, x20, x60, x120, x1200)
Don't forget to set the program wheel to M (Manual) when recording Timelapse (except for sunsets & sunrise set to AV)
Quick access to Picture Looks menu: While on FUNC press Handgrip Joystick -> move to left side of Q-menu -> press once, then select desired Look (press joystick up to access settings for Look)
When filming in HD, set Picture Look sharpness to 2, in 4K set it to 1.
Better expose to the right with the XC10, meaning expose to the brightest elements in the scene, because the XC10 tends to be a bit harsh in very bright highlights and blacks are very nicely saved.
Stay below ISO 5000, 5000 and above softens the image to much.
1. Picture Looks settings for optimal dynamic range
| | |
| --- | --- |
| Sharpness | 1 |
| Contrast | -4 |
| Color Depth | -3 |
| | |
| --- | --- |
| Sharpness | 1 |
| Contrast | -4 |
| Color Depth | -3 |
| | |
| --- | --- |
| Sharpness | 1 |
| Color Depth | -2 |
| | |
| --- | --- |
| Sharpness | 1 |
| Contrast | -4 |
| Color Depth | -3 |

Price is going down for CFast v2.0 Cards