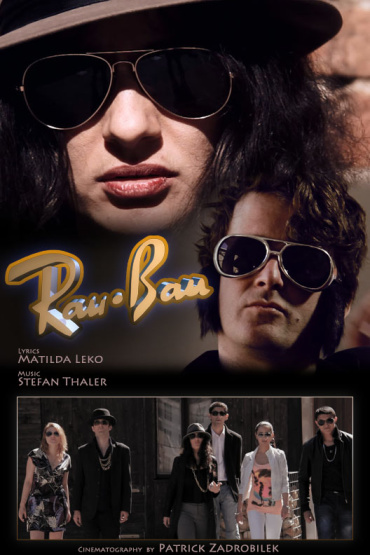 RauBau (2011) – Music Video
RAUBAU – by Mileva Turbo & Mile Raubau
Label: thaBoom
Cinematography & Editing Patrick Zadrobilek
Making Of Cam Nicole Selberherr
Special Thanks to all guys & gals that helped making this possible!
Running Length: 4 min
"RAUBAU – 15 EURO ORIGINAL!"
Music Video is also available on Vimeo.
NTown's FIRST Music Video Production!
Thanks to Matilda and Stefan who made the song and gave me the opportunity to make a music video for them!
This is just a brief info about the making. We shot it on a Canon EOS 7D with Marvels Cine v3.3 Picture Style and a DSLR Rig from CoolLCD.com
For indoor lighting we used only a Walimex LED500 to brighten up a bit the daylite coming from the windows.
As a gift you can download the song for free for the next two weeks! After that it will be possible to buy it on ITunes or other Online Store.
RAUBAU – BEHIND THE SCENES

The Music Video was shot with a Canon EOS 7D, with a Canon EF-S 18-200 IS.
I included some shots from the EOS 7D, the Making Of camera was a Canon HF-S10.
The Canon EOS 7D had set the Picture Profile "Marvels Cine v3.3"