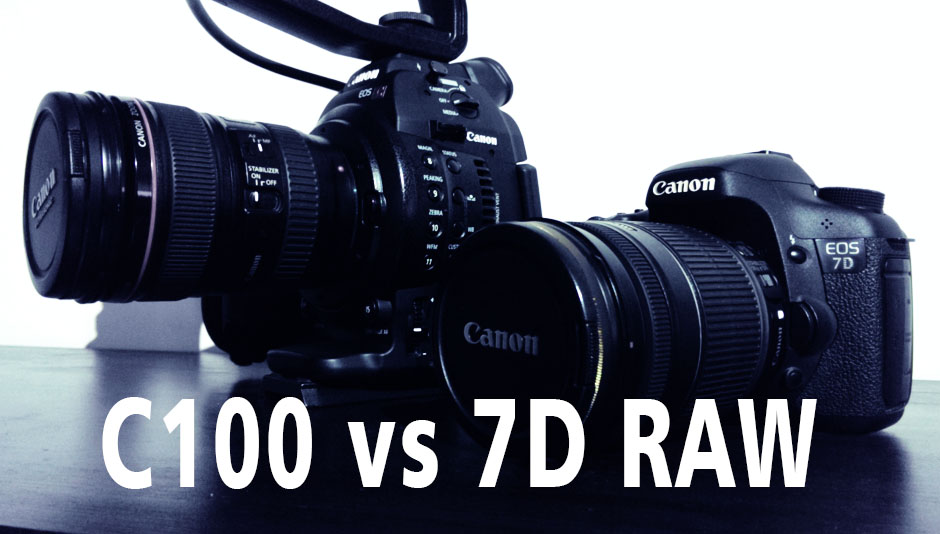 C100 Cine16 vs 7D RAW
If you own or use a Canon C100 or C300 you're lucky, because you've got a camera that beats even raw from a Canon DSLR!
I've done a little test which should show me a reald world dynamic range of the two Cameras.
I will talk about the C100 in this article, but what is said about the C100 is also valid for the C300.
Apart from being a few years older, the 7D is a very good DSLR with a APC-C CMOS sensor and 14-bit RAW photo capabilities and of course video not so bad video features.
The Canon C100 on the the other hand is a Pro Cinema Camera with great features and has a 4K Super35 CMOS sensor which downscales internaly to 1920×1080 to output a vivid and sharp FullHD image.
The C100 Custom Picture Profiles (CP) are amazing and Canon introduces the Canon-Log Gamma for even more Cinematic looks while preserving the highlights.
But how good is the C100 vs 7D in reality?
THE COMPARISON
Below is a snapshot from the Canon C100 video (from the origianal unmodified clip)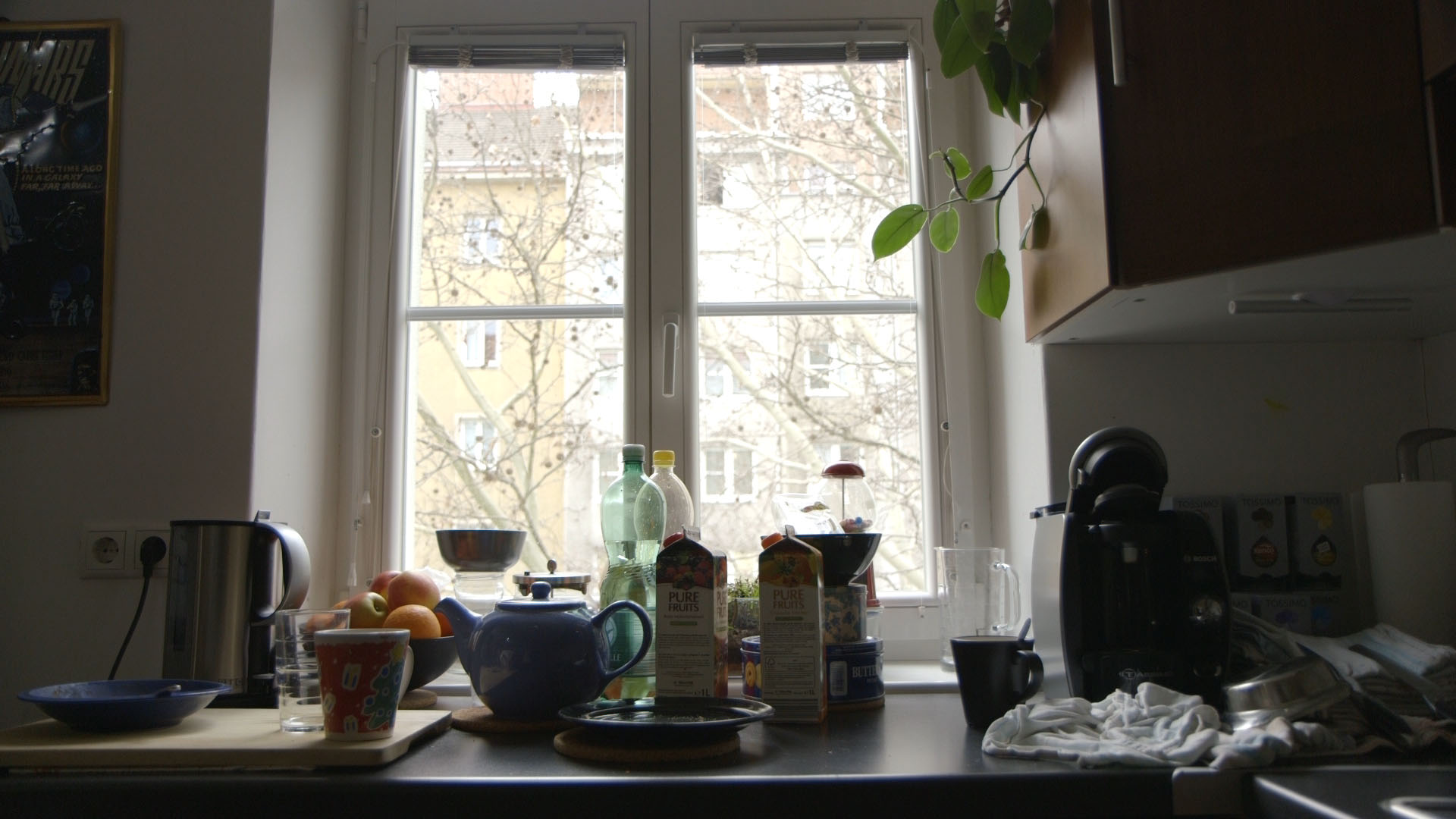 This is the C100 with a slight grading on it just to regain the highlights from the SuperWhites range above 100%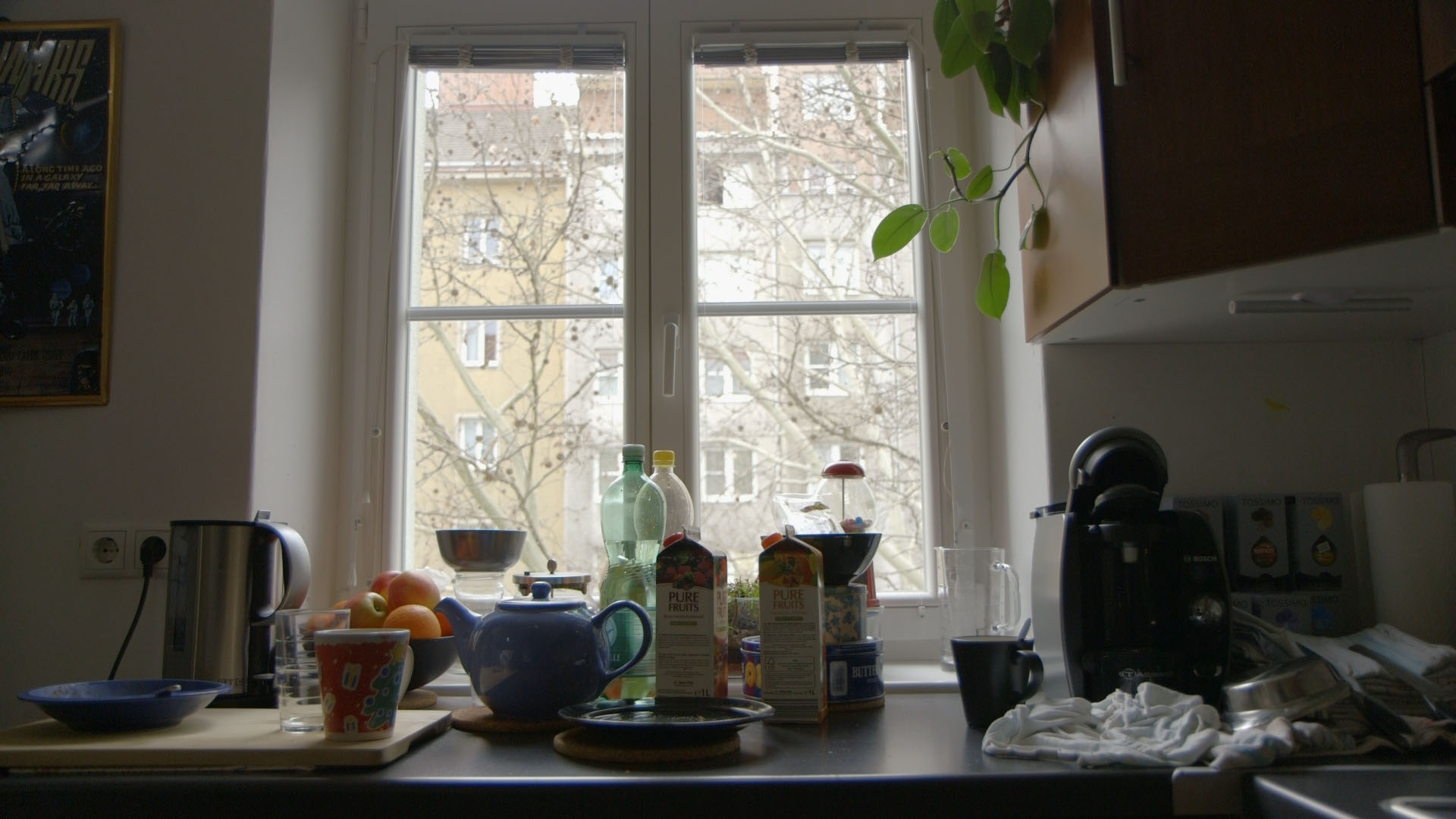 And this is the Lightroom converted RAW photo from the Canon 7D which should show more latitude that the C100, right? WRONG!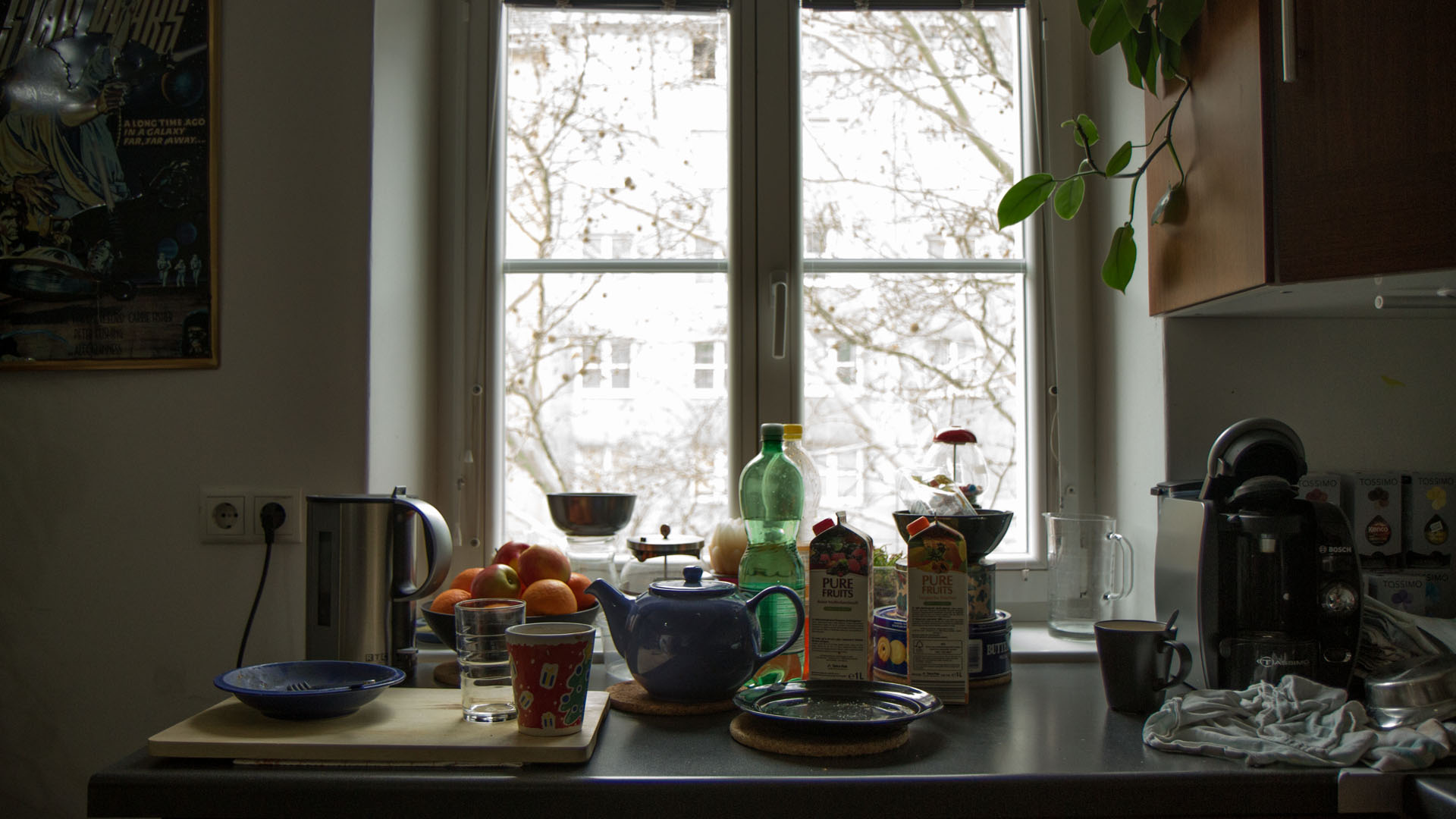 Look at the window, the 7D can not hold all the overexposed parts very well, but the C100 with my modified Cine16 Custom Picture Style does show the opposite house wall really great!
The Cine16 CP is very similar to the original Canon-Log CP, except for a correct black-level.
This is the original unmodified raw image without the Lightroom corrections to regain the whites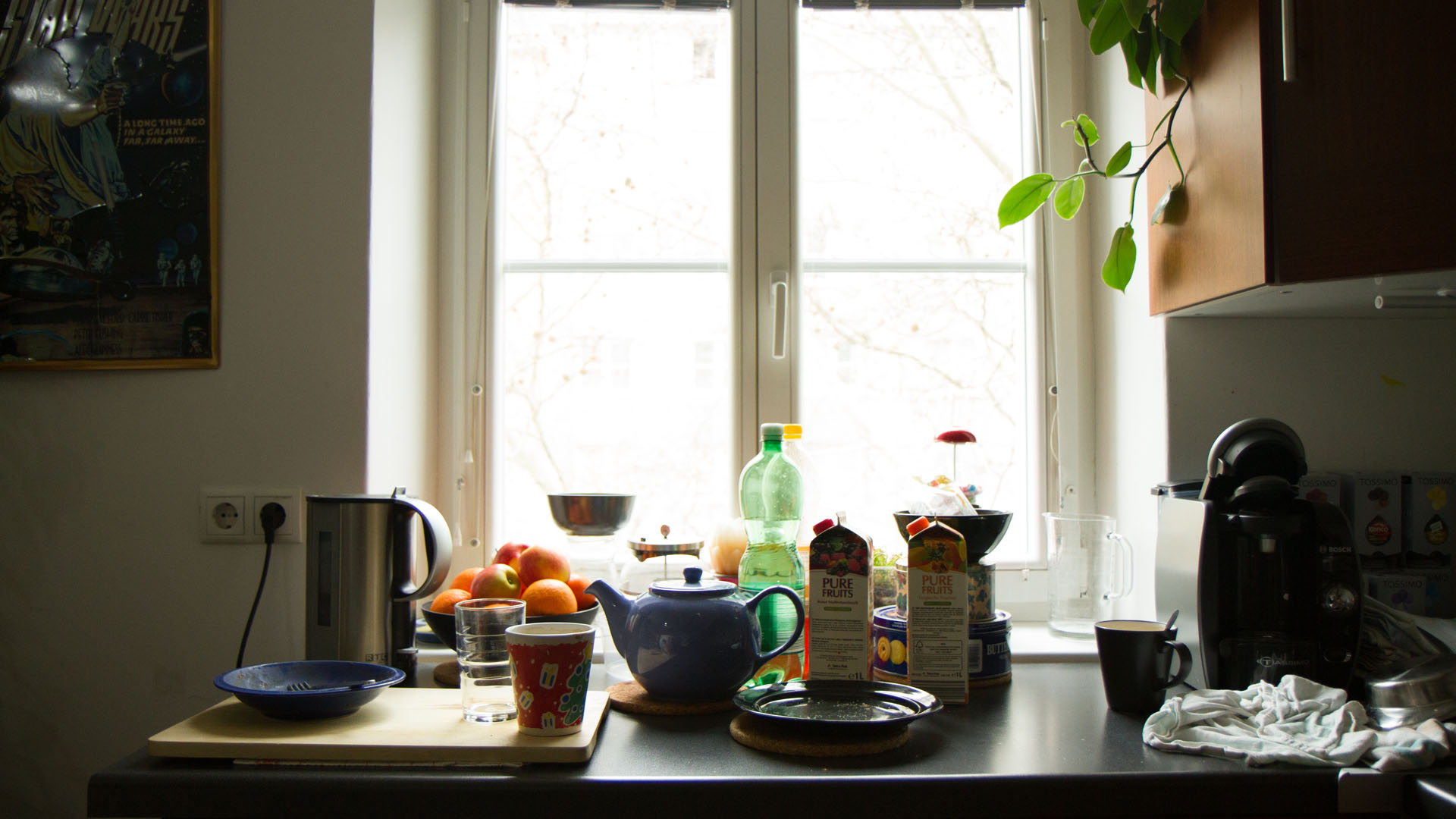 These are the settings for the raw image in Lightroom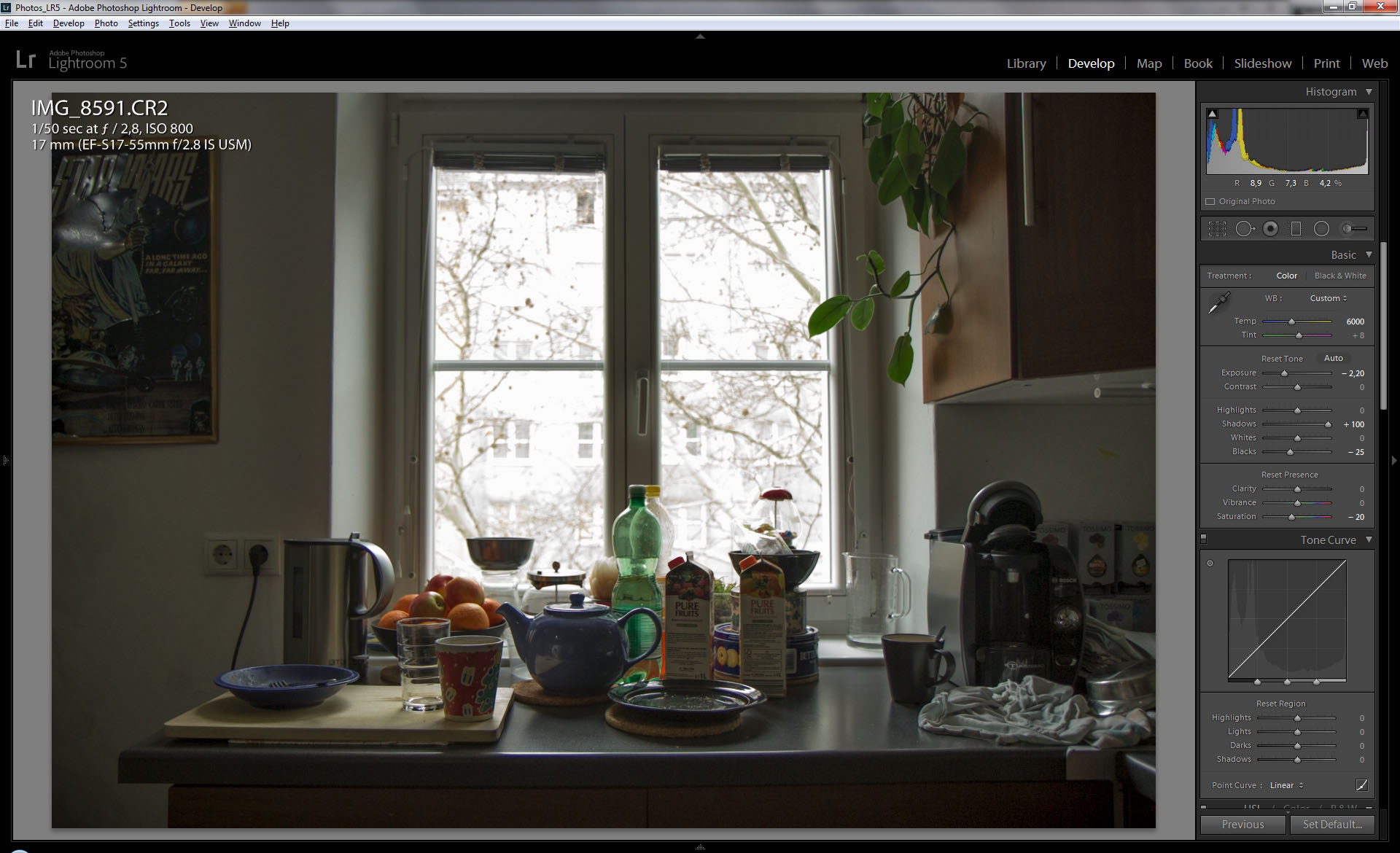 These are the grading settings for the C100 clip in Adobe Speedgrade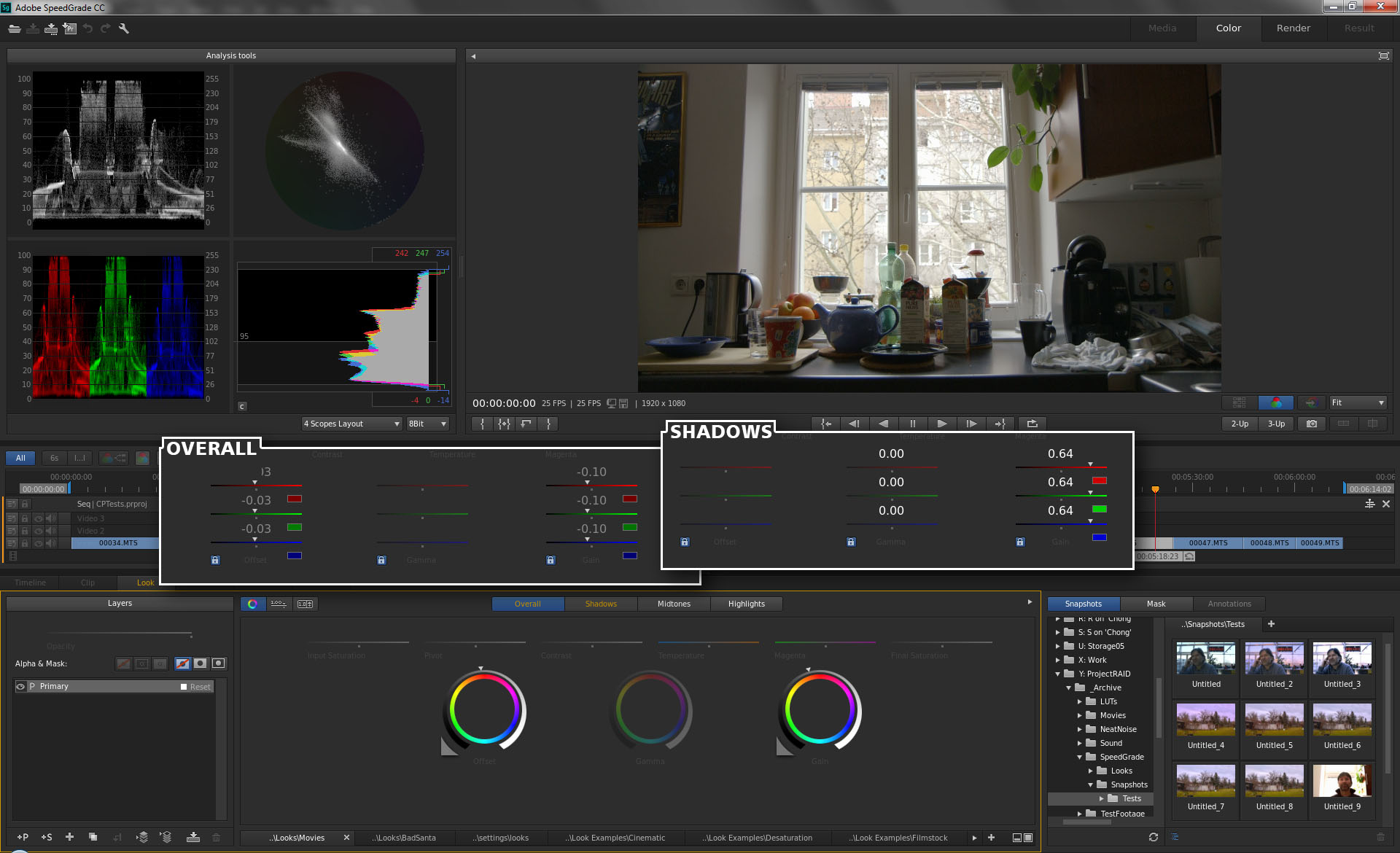 CAMERA SETTINGS
Settings on booth Cameras were the same (except 7D ISO was set to 800 and C100 to 850).

Shutter 1/50
F-Stop: 2.8
ISO: 850 (7D ISO 800)
Lens: Canon EF-S 17-55 f2.8 IS set to 17mm

Picture Profile on 7D – does not use a picture profile when shooting RAW, only when shooting jpeg or movies.
CONCLUSION
The Canon 7D has a APC-C 18MP CMOS sensor and the Dual DIGIC IV processor in it which is a pretty good image processor, but was released back in 2009 and fairaly old now. The 7D has a dynamic range of close to 10 stops.
The Canon C100 has a newer Super35 4K CMOS sensor and the Digic DV III image processor in it which has a dynamic range of more than 12 stops (according to Canon engineers).
With the choice of the right Custom Picture Profile for the C100 the camera outputs an outstanding dynamic range which. Actually this is the full dynamic range the CMOS sensor of the camera can produce, just not as RAW uncompressed data, but as 8-bit quantized image-data which can be either recorded internally and compressed with the AVCHD 4:2:0 codec at 24mbit (with the C100) or internally as MPEG2 4:2:2 50mbit (with the C300) or with an external recorder like Atomos Ninja2 with ProRes or DNxHD 4:2:2 with up to 220mbit in (nearly full) 10-bit!
That is not bad at all for a $5000 camera like the C100 – and yes, C300 is not bad too but more then double the price 😉 and as far as quality goes for the 7D – it's a great camera with great photo quality in RAW – no questions asked!
Take this test with a bit grain of salt. This is of course not scientificly accurate but it shows clearly how good a 8-bit camera from nowadays with a good finetuned Custom Picture Profile can hold against a RAW codec from a rather good but few years older DSLR. And it vividly shows that RAW is not always capable of more dynamic range, it is just a different kind of distribution of brightness across the image and for sure a finer granularity of brightness and color 😉
CUSTOM PICTURE PROFILE: CINE16
WARNING!
If you use the original Canon-Log or the modified Canon-Log please note that you know what you are doing because Canon-Log Gammas ALWAYS needs color-grading in some way and the exposure of Canon-Log is also a bit different from "normal", contrastier Gamma Curve exposures.
The View-Assist can help a bit with the contrast which you will have after grading, but i reccomend to not activate it, because it can fool you about the real brightness of your exposure!
It is good advise when you keep in mind us zebra and expose your filmed subjects face just a notch under 70% brightness, so that faces dont show the 70% zebra on them.
So what about this Cine16 CP?
Actually it has the same settings as the Canon-Log except the black level is set to -11
Download Cine16 (zipped .CPF file)
Set it up in the camera here (C100): Button CUSTOM PICTURE > FINE > Black > Master Pedestal: -11
Keep the White level to it's default: CUSTOM PICTURE > FINE > Other Functions > Setup Level > Level +16
There are other important settings like Press: Off and Clip At 100%: Off to take advantage of the 116% gain (white level).
You probably need to create a new CP profile in camera first and choose Canon Log for Gamma and Color Matrix or unlock your original Canon Log Custom Picture Profile, you can always restore your original profiles in your camera.