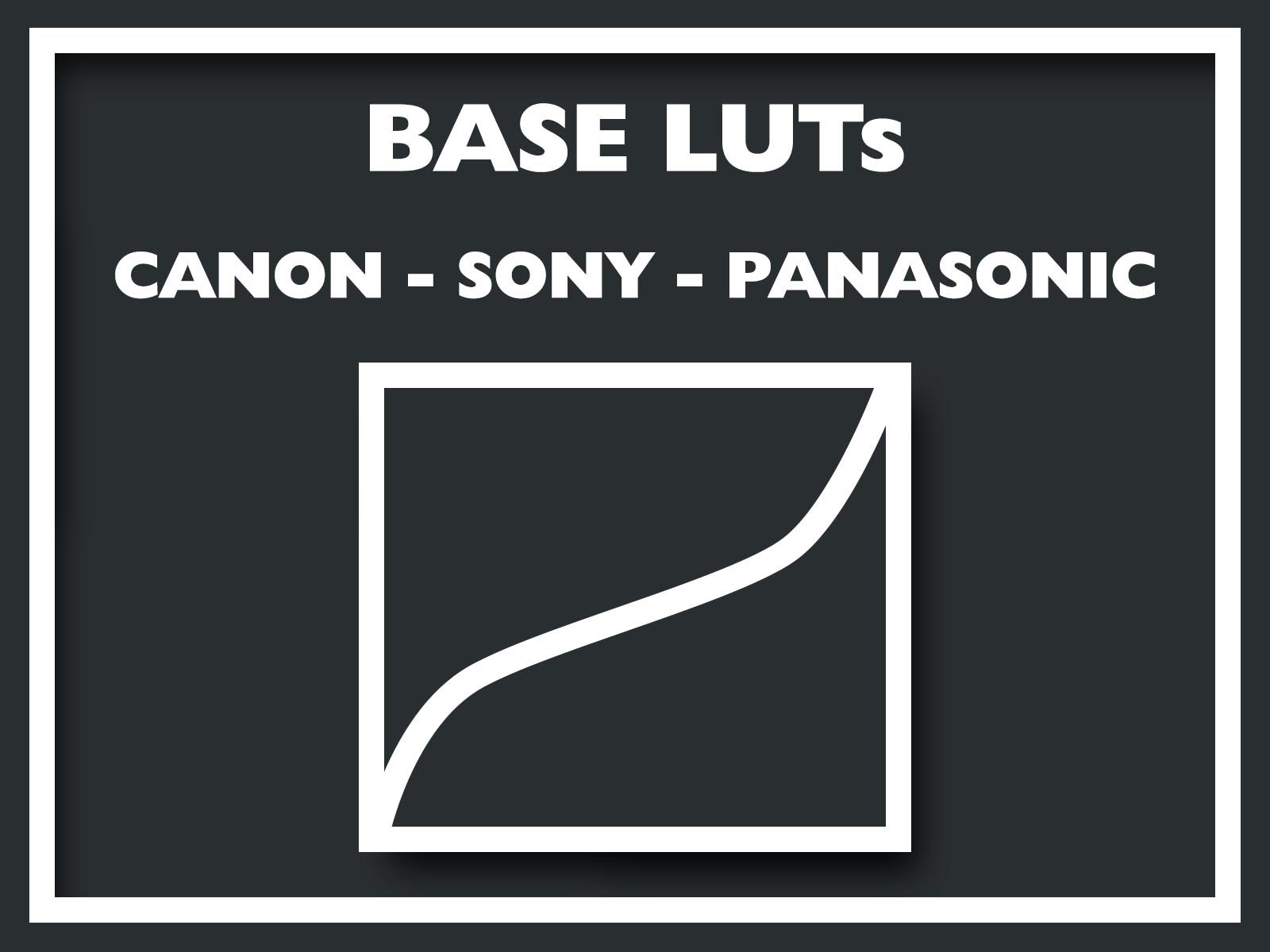 List of most popular Canon, Sony, Panasonic FREE camera Base LUTs
This List contains the most popular cameras and the representing base LUT download for the specific gamma available on these cameras.
These base LUTs help using to set the correct contrast, saturation and gamma levels when using NTown's styling LUTs.
While REC.709 LUTs can be used on some shots, they most likely crush blacks too much and clip highlights to a levels where brightness information is lost and therefore most likely don't gets you the desired effect, especially when further grading is desired.
The base LUTs corrects the values to a more "viewable" image appearance without loosing image information in shadows or highlights.
Download Camera Base LUTs
Canon c-log base LUT (C100/C300/C300MkII/XC10, …) [.cube]
Canon c-log2 base LUT V3 (C300MkII) [.cube]
This LUT is prefered because it is more accurate than version 2. Expose grey card 2 stop over, then apply LUT in post.
Canon c-log2 base LUT V2 (C300MkII) [.cube]
This version (v2) is brighter than it should be when exposed 2 stops over – use version 3 lut above.
Canon c-log3 base LUT (C300MkII) [.cube]
Sony s-log base LUT (FS7,F5, …) [.cube]
Sony s-log2 base LUT (FS7,FS5,A7S, …) [.cube]
Sony s-log3 base LUT (FS7,F5,A7S, …) [.cube]
Panasonic v-log base LUT (GH4, GH5, …) [.cube]
Blackmagic film gamma base LUT (BPCC, BCC, BMCC, Ursa, Ursa Mini, …) [.cube]
More Base-LUTs coming soon, so subscribe to our Newsletter to get informed when there are new ones available.
Don't forget to take a look at our grading style LUTs available in our Web Shop.
---
FEATURED NTOWN PRODUCTS
---
FREE DOWNLOAD DONATION